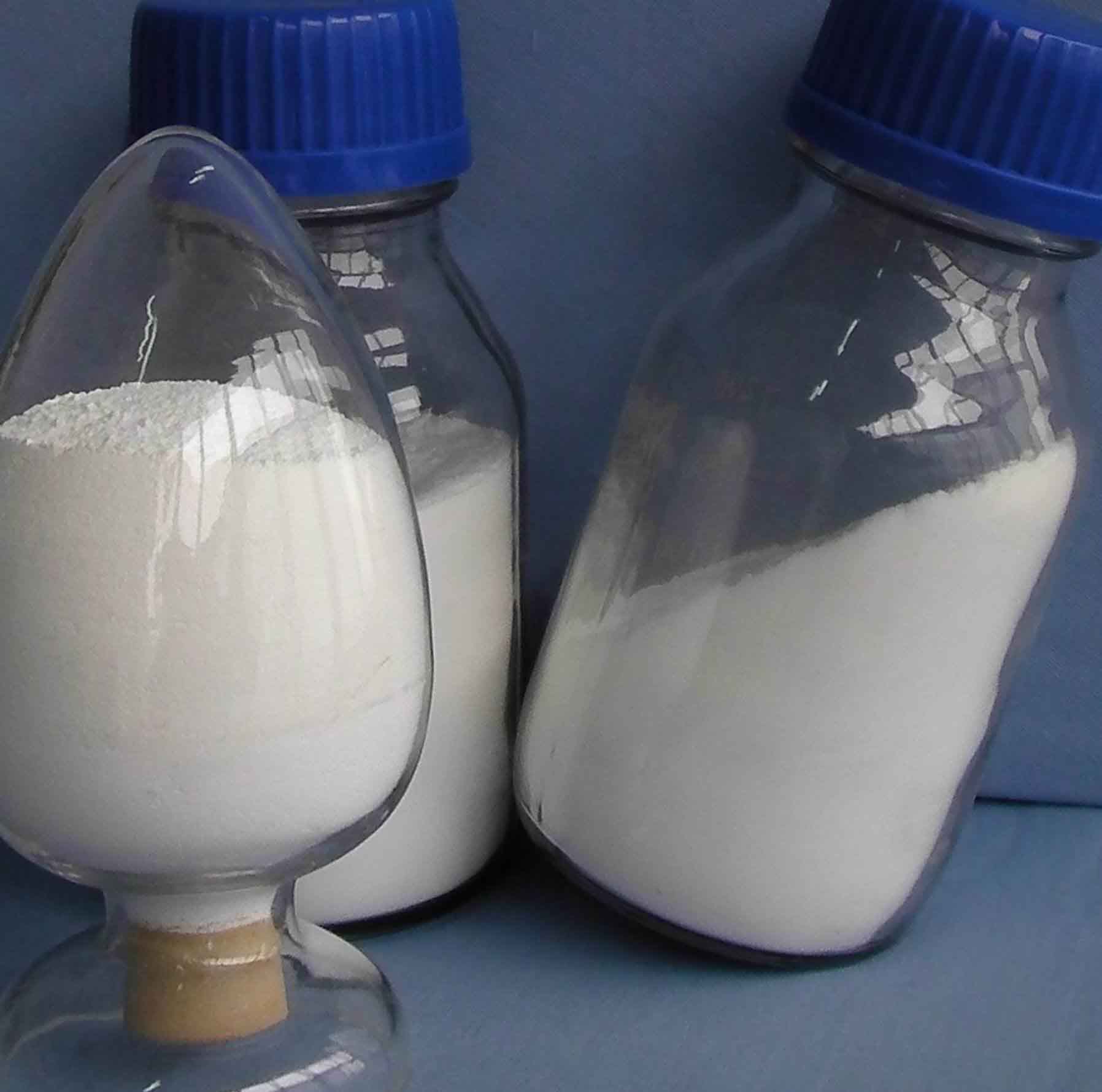 Introduction:
Gas phase nano silicon dioxide powder (SiO2) is characterized by small particle size, many pores, large specific surface area, high surface hydroxyl content, ultraviolet, visible and infrared reflectivity. Especially with the improvement of the surface treatment process, the degree of soft agglomeration of nanoparticles is significantly reduced, and the compatibility with organic polymer materials is good.
Character:
White, solid colloidal particles, primary particles from about 5-40 nm, with significant thixotropic, reinforcing, thickening, filling and other functions, except hydrofluoric acid and concentrated alkali, in all solvents and liquids can not be dissolved.
Technical indicators:
| | |
| --- | --- |
| Item | Index |
| Model | SQ15 |
| Appearance | White powder |
| Content(%) | 99.8 |
| Average particle size(nm) | 30 |
| PH value | 4-7 |
| specific surface area(㎡/g) | 200±25 |
| Apparent density(g/L) | 30-60 |
| Heat decrement % (m/m) ≤ | 1.0 |
| Ignition reduction % (m/m) ≤ | 1.0 |
Application:
Nano SiO2 is mainly used in silicone rubber, building sealants, coatings, electronic power, aerospace, pharmaceutical and medical materials, resin processing, ink printing, pesticides and other industries.
1, silicone acid glue, room temperature vulcanized silicone rubber (low water content), silicone neutral gum.
2. Sealing rings, gaskets, oil pipes, insulators, tablet powder preparations, artificial organs, infusion pipes, latex nipples and advanced inks.
3. Resin thixotropic agent for thickening agent and synthetic grease for resin thickeners and electronic components.
4. Used for silicone rubber reinforcing agent, transparent artificial organ, artificial heart and other medical silicone rubber.
Storage and transportation:
Nano SiO2 should be stored in ventilated and dry warehouses. During transportation, prevent moisture, water, pressure and handling.
Packing: 10 kg / bag.